Twelve years ago today my Mom died. I still miss her. A lot.
I know people who think I should have "gotten over it" or "moved on" by now.
And for the most part I have moved on. But I still miss her. Especially on this day.
And on her birthday. And Mother's Day. And Christmas, which she loved so much.
I don't think that ache will ever go away. She was my Mom, after all, and she's not here. And I wish she was.
Today is National Pregnancy and Infant Loss Remembrance Day.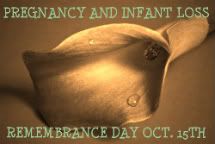 Also a very sad day.

And that's how I have been feeling today.

Sad.

I will feel better tomorrow.




Miss you Mom.